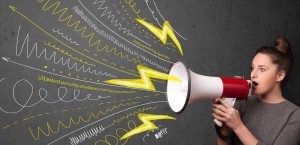 "Praise our God, O peoples, let the sound of his praise be heard." Ps 66:8
Growing up, my family never went to church, and I mean never—not a single time. I didn't know the standard hymns, prayers and creeds that others knew. I certainly knew nothing about praise. I do remember praying sometimes, but it was more like "Help Wanted."
When I became a follow of Jesus Christ at age 21, someone taught me the ACTS method of praying: Adoration, Confession, Thanksgiving and Supplication. I struggled even to begin. Awkward and self-conscious, I felt God deserved more eloquent praises than what I could come up with. The words seemed frozen and contrived. Someone suggested singing—but they'd never heard me sing. I inched along with turtle steps.
When I began memorizing Scripture, at age 35, this new dimension opened up my prayer life. Finally, perfect words at my disposal, stored and ready—words to praise God now on my lips.
"Praise the Lord, O my soul; all my inmost being, praise his holy name." Psalm 103
Someone else's words speak what my heart wants to say, so I borrow them, and make them my own. God's Word reminds me of the reasons to praise, and gives me the words to praise. I recite them aloud … and I worship.
"But you are a chosen people, a royal priesthood, a holy nation, a people belonging to God, that you may declare the praises of him who called you out of darkness into his wonderful light. Once you were not a people, but now you are the people of God; once you had not received mercy, but now you have received mercy." 1 Peter 2:9
Hearing those words, coming from my own lips, stirs up my gratitude, and praise overflows.
God's Word directs my attention to the One who is worthy, and aligns my heart with His. When I praise God, my soul thrives, bad attitudes subside, troubles diminish, and joy rushes in.
Here's one of my faves:
"Shout with joy to God, all the earth!
Sing the glory of his name;
Make his praise glorious!
Say to God, 'How awesome are your deeds!
So great is your power
That your enemies cringe before you.
All the earth bows down to you;
They sing praise to you,
They sing praise to your name.'
Come and see what God has done,
How awesome his works in man's behalf!" Psalm 66:1-5
I'd love to hear from you which psalms and other portions of Scripture become praise on your lips.