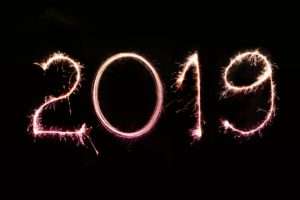 Have you noticed in the last few days, posts in the blogosphere warnings against making New Year's Resolutions? "They are a guilt-inducing manipulation of over-achievers that end up leaving you discouraged and unmotivated." OK, I get what they're saying. But, in the spirit of balance, may I offer you my take on resolutions?
I support New Year's resolutions for these 5 reasons:
• Resolutions identify what we are striving for in the Christian life. Paul exhorts us to "excel still more." But more what? The exercise of writing something down causes us to reflect on exactly what it is we are striving for.
• Resolutions give specifics in place of generalities. We all want to please God and honor him with our lives. But what specifically in your life will please him right now? What do you believe he is asking of you? Then resolve to do it this year. For example: "I will honor my parents by staying in touch more, calling them once a week, and visiting them next summer."
• Resolutions are action points for things we know we must do, and will regret later if we don't. "This year I resolve to talk to my friend Terry about Jesus. I will not put it off any longer." We easily procrastinate with difficult tasks. Resolutions help us put into practice the teachings in God's Word.
• Resolutions are a way to come to terms with our fears and weaknesses that keep us from doing what God asks of us. For example, "I will sign up for evangelism training."
• Resolutions demonstrate genuine repentance. Example: "I have been an unfaithful steward of God's resources, but I resolve to change. This year I will put together a family budget that honors him, and I will stick to it."
Jonathan Edwards, theologian from the 1700s, wrote 70 resolutions for his life in the area of character and conduct. Then he read these resolutions once a week. This was his way of insuring that at the end of his life he would not say, "I wish I would have …"
I write resolutions every single year. To me they are more like goals, things I want to achieve in a one year time period. I write physical goals (like walking), family goals (planned togetherness because both my adult children live out of state), household goals (fix this, buy this), ministry goals (writing & speaking), and personal spiritual goals (how I will grow in knowing and loving God more).
I always include Scripture memory goals. It is a way to take every thought captive and to keep the world from enticing my idol-prone heart. Repeating God's Word back to him throughout my day keeps me in touch with him and sensitive to his promptings.
Ways to help you keep your resolutions:
• Don't write down any resolutions that you are wishy-washy about. If you're not serious, forget it.
• Pray before and during the writing of your resolutions. Ask God "what are you directing me to change or continue this year?"
• Paste your resolutions into your prayer book so that you can pray about them regularly.
• Share your resolutions with those closest to you. Ask them to pray that you will be diligent, bold and faithful.
• When you fail to keep your resolutions (it happens to all of us), take it to the Lord first. If he forgives you (he will), then forgive yourself. We fall down—we get up.
I'd love to hear your thoughts on New Year's resolutions. Share with us one of your resolutions and I will share with you one of mine.