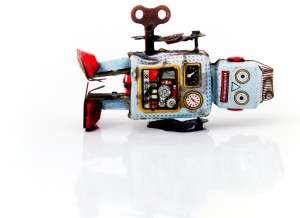 People ask me "Do you ever get burned out from memorizing Scripture?" My absolute honest answer? "No, in 23 years of memorizing I've never felt burned out from memorizing."
I can easily compare Scripture memory to another enjoyable habit of mine. I've never gotten burned out from drinking coffee early in the morning. I need that coffee. I love it. It satisfies me. It wakes me up and energizes me for the day. I wouldn't even consider a morning without it. It meets a need in my life like nothing else can. I have no intentions of giving up coffee drinking, nor do I anticipate ever being burned out on it.
I have heard from others that they feel burned out from memorizing, so let me address it.
Memorizing Scripture is not one of the Ten Commandments, or even a command at all. We're commanded to know God, and to know His Word, and memorizing is just one way to do that. You don't have to memorize Scripture, so don't put guilt on yourself that the Bible doesn't put on you.
If you need a break from memorizing Scripture, then TAKE IT.
This is what I told someone who emailed me about feeling burned out. "You may need a break from memorizing Scripture, but you never need a break from God's Word—stay in the Word. Read it, study it, meditate on it. Seeking God always leads you to His Word."
Sometimes you need a break when memorizing a looooong book, like John, Romans, Hebrews or Revelation. I recommend taking breaks after ever few chapters so you can review before continuing. I will often take a break in the middle of a long book and do a psalm or other short passage, before getting back to my long book.
Self-imposed deadlines in memorizing also put stress on some people and may cause burnout. I love deadlines, but you already know that I'm weird. Memorize at a pace that works for you. Don't allow comparison to rob you of the joy of memorizing. You don't have to keep up with the mega-memorizers.
Remind yourself that the goal in memorizing is to know God and walk closely with Him.

Good questions to ask yourself: "Why am I memorizing God's Word?" "Am I doing it for God?" The joy in memorizing Scripture is doing it with God—interacting with Him, engaging His heart, enjoying His presence throughout the day, as we trade our thoughts for His.
I would love to hear your perspective on burnout.