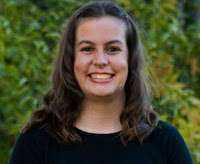 Before being inspired to memorize whole passages of Scripture, in their context, from Janet's book, His Word in My Heart, I'd occasionally memorize select verses. While memorizing any Scripture is always better than none at all, by my choosing to memorize only the verses I enjoyed most, in hindsight, it was like when I'd fill my plate at a buffet: I'd select my favorites and leave the rest.
Taking Janet's advice, I started with Psalm 1. By memorizing the Psalm in its entirety, getting God's complete message, I was blessed by the truths that I repeatedly set my mind on in order to memorize the verses, especially those truths that I otherwise would have missed had I only memorized my favorite verses from that Psalm. This is when I fell in love with meditating on Scripture.
Meditating on my memory verses is my favorite part of the memorization process. I learn so much more from a verse when I memorize it because I am daily thinking upon it and noticing things about it. To me, reading a passage from my Bible or memorizing that same passage is the difference between driving through my neighborhood or taking a stroll through my neighborhood. When I drive through my neighborhood, I'm able to notice the neighbor's beautiful yards. But when I go for a walk, I am able to notice the beauty of my neighborhood in far more detail, observing things I never would have seen without slowing things down with a walk.
In addition to the joys of meditating on Scripture, I have been tremendously blessed by the memorizers in the HideHisWord Facebook group. After memorizing Psalm 1 and Isaiah 53, I joined this group and memorized John 1:1-14. It was my first time memorizing with a group and I absolutely loved it! Here really was where I began memorizing verses that I didn't pick myself. I remember when we began memorizing Psalm 71, and thinking I can't relate to David in this Psalm. But after much meditation on each verse, God made this Psalm come alive for me, and today it's still one of my favorites we've memorized as a group.
Other Psalms I've memorized that I love are Psalm 34 and Psalm 103. Both encourage me so much!
These days I'm memorizing my first book—Philippians. One chapter down, and three to go! God is so good!