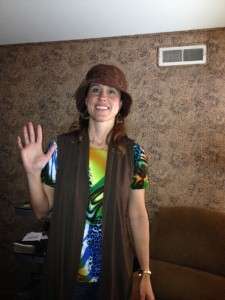 The Lord has been showing me that in order to grow in a loving (obedient) relationship with Him, I need to know Him and trust Him! But how can I really change to love God more and more with my whole heart, soul, strength, mind, unless I know the One I'm in relationship with? And how can I discern good and evil, starting with my own heart, unless I know Jesus, the Way and The Truth and The Life?
And then, how can I truly love others as myself if I just keep His Word only in my heart? I need to speak truth in love to others and what better way than to share God's Word, pointing them to Christ?
Before I started memorizing God's Word, I felt like my thoughts were not held up on a strong, deep foundation because there was fear, doubt and not enough knowledge to encourage myself or others in how to stand in faith on what God's says. After responding to God's call to be involved with prison ministry, I realized the need for God to grow me so I could encourage these hurting ladies. Over the years, He has been discipling me so I can disciple others. Without a doubt, memorizing God's Word is a KEY component to Him growing us, so we can know where to point others in God's Word as HE grows them as well!
My son, if you will receive my words, and hide my commandments with you,…Then you will discern righteousness and justice and equity and every good course. For wisdom will enter your heart and knowledge will be pleasant to your soul; Discretion will guard you, understanding will watch over you…" Proverbs 2:1, 9-11
I have memorized Psalm 1, 23, 51, 91, 103. After hearing Janet Pope encourage the lady inmates, I felt ready to memorize Romans in August 2013, and have currently memorized chapters 1-4 and I'm now in chapter 5.
Part of my prayer is that God will help me to memorize Romans to His glory, and I'm amazed at the ease in which God is helping me without any pressures, only the LORD! It's a privilege to share the gospel with folks and memorizing Romans has been powerful in God conforming my thoughts and words to better articulate His truth as the Holy Spirit convicts!
I'm so very blessed to be a part of a Bible Memory Group in Dallas, so encouraging!