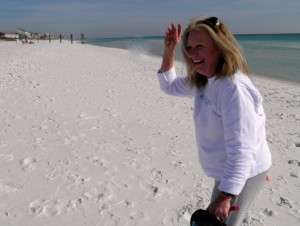 Have you ever said yes to something you really had no intention of trying? Have you ever said yes to something that you were certain you could NOT do? Well, we have something in common. Both those statements applied to me when a lovely woman encouraged (challenged) me to memorize large parts of scripture. This lovely woman even sent me Janet Pope's book to help get me started.
No way could this 62 year old brain retain the book of James but that is where this adventure began. From the beginning, my prayer was for God to give me the ability to memorize and then apply the scriptures I memorized. Since January of 2013, I, and two other precious friends have memorized James, Romans 8, Matthew 5,6, & 7, Psalm 103, and Titus. God has been faithful to answer my prayers.
Recently I was in a setting with sweet women from all seasons of life and backgrounds. The news had just aired about the beheading of the Christians by terrorists. As they uttered words of disbelief and sadness the words I had just memorized came out of my mouth:
"To the pure all things are pure, but to the defiled and unbelieving, nothing is pure…" Titus 1:15-16.
Several women wanted to know where that was from – did I make it up? God was giving me an opportunity to share. I begin another class with these women next week and I am taking them Janet's book. I plan to encourage (challenge) these women to join me for the next adventure in scripture. God bless and keep memorizing!