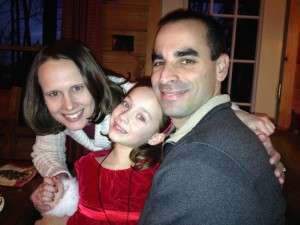 My story is pretty basic, which when we all get down to it, is similar to most people. Got a wife, got a kid, got a cat. Love Jesus, love Penn State football, love buffalo wings. I'm in full time ministry, and have an evangelical bent in pretty much everything I do. I don't like excuses, and won't accept them for my own life (but certainly understand grace for myself and others). So that's me in a nutshell.
Years ago, some guys in my small group wanted to memorize one verse per day and see what happened. We started with 1 John. As I started, I found myself doing multiple verses per day, and really enjoying it. After a couple months, I had finished the book and really felt like I knew it in a way that I hadn't know any parts of the Bible before. That was pretty much all I needed….
Over many years I have plodded along and been able to memorize the epistles of the New Testament (Romans-Jude). While I can't spit them all out on demand, I could get any given chapter back by memory if you gave me 10 minutes to review it. So it's in my mind and heart somewhere!
The biggest benefits are when I listen to a sermon or other teaching, I have a much better knowledge of the context of the passage being discussed. Also, when in conversations and a subject is brought up, I can find some verses to encourage others more readily. Most of all, I simply have a whole new perspective on this world we're living in and my response to others is drastically different than it was years ago.
I realize I don't know how to speak to women, so this last point is mainly for the men: fellas, stop making excuses about why you can't/don't memorize Scripture. Either start doing it (start small, with just one chapter) or stop claiming you will someday. There will never be a perfect time, so stop waiting for it in order to start memorizing. Like I said earlier, I'm pretty basic and blunt. Feel free to let me know which part of what I wrote is way off base; I'm honestly open to learning why people think they can't do this (because we ALL can!).