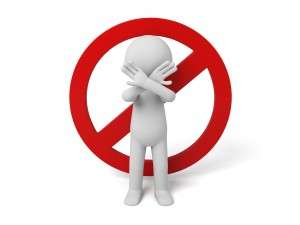 I should memorize Scripture, I know I should, I really should.
My pastor said I should.
Some of my friends memorize the Bible.
I would be better equipped to counsel someone else.
It might help me in witnessing.
I need more discipline.
I might look and feel more holy.
God might bring an end to this trial I'm stuck in.
FORGET IT !
Guilt, peer pressure, convincing yourself that someone else will benefit, trying to bargain with God, trying to impress or appease others—all wrong reasons to memorize.
Since memorizing the Bible is not one of the commandments, you're off the hook, you're free, you're under no obligation. No guilt, no ball-and-chain, no albatross. JUST FORGET IT.
Searching for a good reason to memorize?
Do it for you.

Do it because:
• Your soul's thirst for God remains unquenched after thirty minutes of Bible reading.
• Your heart's desire to love God cannot be gutted out, mustered up, or forced into place.
• Your mind, dulled by the dross of the world, seeks a higher plane to meditate on.
• You feel the pull of God wooing you, drawing you to unexplored territory in your relationship with him.
Memorizing God's Word will not make God love you more—it will make you love Him more.

Loving God with all your mind and heart will fill a void that nothing else can fill. And then, a satisfied, replenished soul will naturally overflow with:
• Spiritual discipline
• A joyful, contented heart
• Edifying words for others
These are the by-products of memorizing God's Word—not the motivation.
Jeremiah says to the Lord,
"When your words came, I ate them;
they were my joy and my heart's delight" (Jeremiah 15:16)
Does Jeremiah know something we don't?
Memorize God's Word for you. Do it for the joy. Do it for your heart's delight.
I'd love to hear from the community. What are some wrong reasons to memorize God's Word? And what is your reason for memorizing?