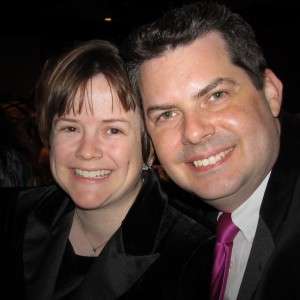 Committing Scripture to memory, for me, truly took off in 2005, the year before my bride and I said our "I do's." Growing up, memorizing was an understood, expected and necessary discipline, though I never realized its relevance or power until, following a challenge by my pastor (to commit to memory a tiny sampling of short verses on the back of our church bulletin), I felt the need to include it as an integral part of my time alone with God.
Later, while courting my future wife, my tally of verses grew, and I noticed them growing into passages. As time passed passages became chapters. Then came the day when, a semester class on the book of Romans was beginning, my professor offered each of us a choice of two learning tracks: a standard semester, complete with reading reports, quizzes and exams; or memorize Romans chapters 1-13. After praying and discussing it, my wife and I decided that, although a challenge—not necessarily easy—the memorization route would be a simple one. As one diagnosed with ADHD, simple directives are best.
Little did I realize that the habits formed in me the day I began committing those few verses to memory would eventually birth in me a passion, to see Scripture literally come to life in me, and to seek venues for my presentation of Romans to inspire others with challenges like mine to do likewise. For I've discovered my method reaches beyond benefitting my retention of Scripture, into the realm of daily life. Thanks to this discipline, I find it easier to cope with appointments, remembering something I may have said weeks ago, even in simply remembering faces and names (which I feel was once my worst failing).
It should come as no surprise to any of us how effectual and rewarding the discipline of committing Scripture to memory is; God promises it in His Word (Deut. 11:21). My new book, when complete—a complement to Janet's work—will provide an added focus to those, like me, burdened to memorize, but lacking the mental device to start or sustain it over the long run. Meanwhile, I thank God for your ministry and encouragement, Janet…this is a vital skill—lifestyle—for us as Christians, to a world so desperately in need of hearing Truth.