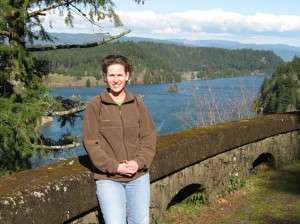 I'm relatively new to Scripture memorization but at the right time, God put the desire in my heart to memorize longer passages and books after hearing that it had been done, and coming to realize it was actually possible to do.
A few years ago I began with Ephesians but because I didn't review, I didn't retain much of it.
Next I decided to memorize James and resolved that this time, whatever I had to do, I would remember what I memorized. Memorization, as opposed to just cursory reading, has really opened my eyes and heart to what God is saying. Things I would dismiss in the past as not pertaining to me I would now have to meditate on. For instance, I never realized the severity of my problem with my tongue until I memorized James. I'm an introvert who is extremely quiet so how much evil can I speak really? Apparently a lot! Every day the Holy Spirit gently and lovingly reminds me that my religion is worthless if I don't bridle my tongue (James 1:26); the tongue is a fire, a world of unrighteousness (James 3:1-12); not to speak evil against another or judge a brother (James 4:11); and not to grumble against another (James 5:9). And every day He helps me as I seek to align my heart with His. God's word truly is profitable for teaching, reproof, correction, and for training in righteousness (2 Timothy 3:16).
I am so grateful to God for putting the desire in my heart to memorize Scripture. My relationship with Him is more intimate because of it and for the first time in my life, I feel His presence with me at all times as I learn His word and speak it back to Him all the day long. He's my constant Counselor, Companion, and Friend who really does have my back and wants to transform me into the likeness of His Son. I want that, too, more than anything, so I will continue to press in to Him with Scripture memorization and obedience to what He is teaching me.
After James I memorized the life changing prayer in Colossians 1:9-14. I am now memorizing 1 Peter. After 1 Peter I will revisit Ephesians. I am so excited to see what God will show me next.