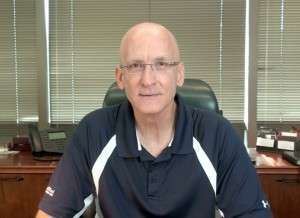 Memorizing the Word is one of the best of all spiritual disciplines. I couldn't live without it! It combines meditation, prayer and the study of God's Word. I earnestly desire to be a Psalm 1 man, and there is no better way than memorizing the Word.
I believe actively and aggressively meditating on the Word will radically change your life. It will fill your heart with faith, hope, and love. It will bring enormous joy and peace into your life because God's Word is alive, active and powerful!
I memorize one verse a day, and after I finish a chapter I spend a few days reviewing the previous chapters. I memorize with my twenty-six-year-old daughter, and we occasionally quiz each other. So far, after ten years, I have memorized the Sermon on the Mount (Matthew 5-7), the Gospel of John, Romans, 2 Corinthians, Galatians, Hebrews, James and several chapters in Psalms and Proverbs.
I try to give myself two hours in the morning to spend in the Word. As I am memorizing the verse of the day, I have a study Bible and commentary so I can study the passage in more detail as I memorize it. I then pray the passage back to the Lord and try to meditate on the Word throughout the day.
Some days are better than others. I try to make my last thoughts of the day before I go to sleep meditating on the Word.
I don't have a sophisticated system of memorizing the Word. I have found that if you are sold on the value and see the importance of something, you will put in the work and gain the benefit.