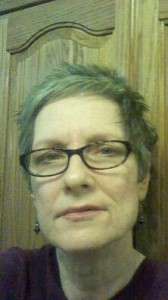 I first began memorizing Scripture in earnest three years ago, when I had been a Christian for eight years and found myself asking, Is this all there is? I wanted spiritual maturity, mastery over my thought life regardless of circumstance, and a deeper knowledge and love for Christ. In short, I wanted Christ to dwell in me richly.
He hears our prayers. Our tears–are they not in His book? Philippians was my starter book, followed by James, 1 Thessalonians, 1 Corinthians (at end of ch 7), Psalm 119, 1 John, Ephesians (starting ch 5), Genesis (in ch 1, day 5).
Seasons occur occasionally which keep me from engaging in this beloved pursuit, but is His word not hidden in my heart? In the beginning I would spend several hours at night in this glorious endeavor, but time constraints have led me to incorporate it in with my Bible study. There are times when my brain needs a break, a time to rest, reflect, savor and digest God's word at greater length, so to prevent spiritual indigestion I take time off, maybe several days or a week, or longer.
It saddens me that other Christians tend to believe that memorizing Scripture is beyond their ability or that they are too busy, or worse, that it's a form of legalism, when rather it is an awesome enterprise and often lonely, but a labor of love for which there is no substitute. Diamonds require mining; they won't be found on the surface.
His word is the anchor of my soul, drawing me closer to Him, helping me "to keep His commandments and do those things that are pleasing in His sight." My prayer life, thought life, and emotions have come under the canopy of His word.
Janet sent me her book several years ago, which was a great encouragement. To know there was someone else doing what I was doing made it less lonely. And today I learned of Janet's blog, read the posts and found a community of like-minded people! Who would have thunk it? God is good.