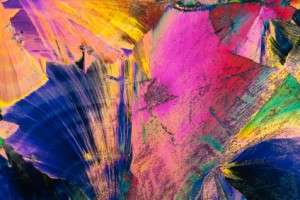 All ears perked up when Jesus was asked, "Of all the commandments, which is the most important?" Before giving the imperative to love God with all your heart, soul, mind and strength, Jesus prefaced it with a Hebrew creed from the book of Deuteronomy known as the Shema,
"Hear, O Israel, the Lord our God, the Lord is one."
These words were recited every morning and evening my devout Jews. At that time in history, Israel was surrounded by polytheistic nations who created their own gods. The Shema means, "We are loyal to the God of Israel, who is God alone; there is no other God."
With this introduction, Jesus was giving His allegiance to the God of Israel, and directing our love to this One true God. The significance here is that we are to embrace this God only, not any other god, nor even a god of our own making.
A visual representation of God is not only impossible, it's prohibited. God chose to reveal himself through His Word.
To deviate from the revealed nature and character of the One true God, the God of Israel, is idolatry. To say, "the God I serve is love, mercy and compassion, but not a God of wrath and judgment"—this too is idolatry. And the attempt to have a relationship with the god of our own making is ludicrous because that god does not even exist, except in our own mind.
Can you see why many sincere people have not found intimacy with God? It's because they're determined to worship someone other than the One true God.
The accurate view of God is not my description of Him, but rather God's description of Himself. In His Word, He tells us who He is, and what He is like. He carefully and meticulously included every single thing He wanted us to know about Him.
The One true God reveals Himself in the one true Book!
The Old Testament sets the foundation for our knowledge of God. If we ignore the Old Testament how can we get to know the God of Israel, the One Jesus pointed us to? And how can we love a God we do not know?
When choosing what to memorize next, don't overlook the gems in the Old Testament.
A question our readers: which books and passages have you memorized from the Old Testament? Any favorites? Recommendations?