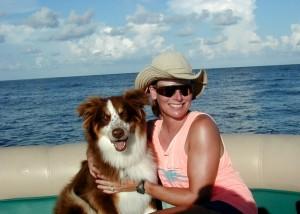 Does your jaw drop in amazement sometimes at the wonder of God's timing? Mine does, especially when I think back to the time in my life about 10 years ago when I started memorizing books of the Bible.
I had spent the previous 20 years in a struggle with alcohol and had drifted away from church and anyone "church like". I had never read the Bible, much less memorized any of it. I was headed down a dark lonely road without any hope of turning back. Or so I thought.
About that time on God's master calendar, I was invited by a good friend to attend a Bible study. I went out of respect for my friend, but not necessarily because I was excited about the Bible. The teacher was someone I had never heard of, Janet Pope. As it turned out, she had written a book that had just been published about scripture memory. Not that I was excited about the topic, but to learn more about my instructor, I purchased a copy.
Between the time I started the class and the time I read the book, an event happened in my life that caused me to cry out for deliverance from my drinking problem. Maybe I will share that story another day, but the bottom line is, God heard my cry and delivered me. At that point I was in a very humble and fragile state and in desperate need of godly guidance.
It was then that I started reading His Word in My Heart. About halfway through, I felt a very strong prompting to actually attempt to memorize some scripture myself. By divine design, I just happened to begin with James.
For the next 4 months my mind was focused night and day on the practical wisdom in that book related to persevering, taming my tongue, drawing near to God, fleeing from the devil, having joy in trials, being a doer of the Word. These were the thoughts I was clinging to while God transitioned me from darkness to light.
That was the beginning of a whole new way of life for me, memorizing God's word and seeking to know Him. In addition to James, over the ten years since then, I went on to memorize 1 Peter, 2 Peter, 2 Timothy, Philippians, The Sermon on the Mount, and Colossians. I am different now, transformed by the renewing power of the scripture that is inside my head on a daily basis.
His timing was perfect.