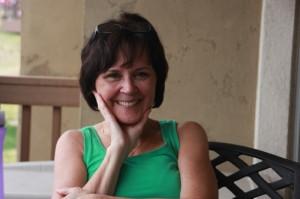 Fourteen years ago I reluctantly agreed to memorize Psalm 119 with a friend. And now, years later, I'm so thankful that I took the challenge. This relationship of hiding His Word in my heart has been significant beyond words, and life-changing for me! I have memorized Romans, Philippians, Hebrews, James, 1 & 2 Peter, Jonah, the Sermon on the Mount, and a multitude of other passages. I keep going because the vibrancy of my relationship with God (and everyone else) is so distinctly alive when I'm planting new material in the soil of my being. I don't want to stop.
God wired our bodies to require daily nutrition, and likewise our spirits require spiritual food and drink—on a daily basis. Our human nature will accept imitation food but when you've tasted the real thing, then stopping would seem like settling for freeze-dried, processed, artificial nutrition.
I feel amazed, grateful and content. I am amazed at how meditating and pondering on a passage until it is embedded in my memory has strengthened my daily experience of walking in faith.
God's Word is alive and speaking to me at every turn.
I am grateful for the strength and courage that blossomed in the face of my husband's leukemia diagnosis. Our lives were turned upside down and slammed by the stormy waves of treatments and health issues, but my heart and soul were anchored in God's Word.
As I look to the future, even though the world is brimming with chaos and confusion, I sense an ever-growing contentment with His will for me—delighting to embrace the circumstances that come my way. I am so thankful for the challenge to dig deeper and plant His Word in the innermost recesses of my soul. I am indeed reaping a rich harvest.
Karen Burroughs, child of God, wife, mother, sister, full-time CRU staff member, resident of Orlando, citizen of heaven.