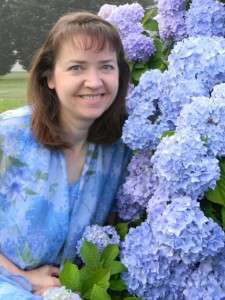 As January 2014 approached, I broke my own rule. The rule about how I do not make New Year's resolutions. I decided that THIS year, I would make one—just one—and that would be a resolution to draw closer to Jesus through memorizing His Word.
I still wasn't sure how I was going to do it, but picked out a verse to be my first project—Isaiah 26:3, which reads "You will keep him in perfect peace whose mind is stayed on you, because he trusts in you." It was an easy enough verse, and seemed to me like the direction I want my life to go—perfect peace, through trusting in Him. Little did I realize how quickly this verse would be put to the test.
Just a few days after memorizing this verse, without realizing anything was amiss, I drove the few miles from our house to the local college where my husband teaches and our son attends as a student. I was supposed to pick up our son and take him home. When I arrived on campus, I found the entire college on a lock-down due to a bomb threat. My son texted me that he was not allowed to leave his classroom and had no idea when he would be able to.
I realized I probably shouldn't stay at the college with our nine year old in the car, so I drove to a nearby parking lot to think.
"You will keep him in perfect peace. . . "
A friend called me on my cell phone from Texas, asking what was going on. Her two daughters were also in the lock-down on the campus. We prayed together over the phone.
"whose mind is stayed on you. . . "
I remembered my husband was in the main administration building, which rumor said was the main target of the threat. And he had forgotten his cell phone at home that morning.
"because he trusts in you."
After several hours the all-clear signal was given, and the person who made the threat was taken into custody. Supposedly, this was all a joke. Anything can happen at any time in our world today. But I have realized that it is not "my" job to have perfect peace, but God's job to keep me in that peace. My job is to keep my mind on Him.
I am just a beginning memorizer. God led me to the Hide His Word Facebook group which has been a huge encouragement. With this group I have successfully memorized my first chapter, Isaiah 55, and just this week have started memorizing John 15. With Him, nothing is impossible!
Ellen G. White writes in her book, Steps to Christ, "No calamity can befall the least of His children, no anxiety harass the soul, no joy cheer, no sincere prayer escape the lips, of which our heavenly Father is unobservant, or in which He takes no immediate interest." page 100