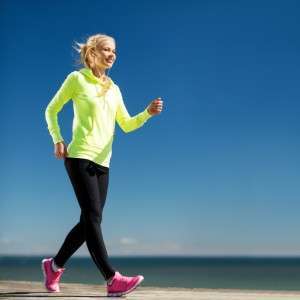 "I wish I had your discipline."
Over the years I've heard that comment more times than I can count. Sometimes it comes after a speaking engagement, voiced by someone in my audience. Sometimes it comes from friends and acquaintances. I never seemed to have the right words to respond. I would usually shrug my shoulders, shake my head and sigh at their predicament.
One evening in 2009 I took a different approach when a friend bemoaned her lack of discipline in comparison with mine. I believe she trusted me, so in love I replied,
"Ok, I hear you, but what if I said to you, 'You have so much discipline. It's just incredible how you find time every single day to eat breakfast, lunch, and dinner; you hardly ever miss. You are so disciplined.' You would then say to me, 'It's not discipline—I'm hungry.' Now, I will say to you, 'Your problem is not a lack of discipline. Your problem is that you're not hungry.'"
Sometimes the truth stings, but let's not confuse a lack of discipline with a lack of desire.
People discipline themselves when they perceive the outcome to far exceed the effort. You turn on the news and watch people camping out at stores for days in order to buy the newest iPhone, $100 wedding dresses, or playoff tickets. When interviewed, their enthusiasm outweighs any sleep deprivation or inconvenience. They don't think of it as discipline; they consider it a worthy trade-off. And what about hunters, fishermen, and nature enthusiasts whose pre-dawn thrills are part of their sport? An expected reward drives them.
Others deny themselves every nonessential purchase in order to save for an anniversary cruise or a house or graduate school. And what about the grapefruit and cottage cheese diet? (I don't recommend it.) The prize in the distance spurs on the hopeful.
The flip side involves discipline to avoid a negative consequence. Waking up every two hours to give medicine to a sick infant, grueling physical therapy after a knee replacement, and studying for exams—all involve discipline.
Compare memorizing Scripture to a daily regimen of walking. My husband gets up early and walks 4 miles every morning. It's not difficult, complicated or expensive, and there's no athletic skill required. We're all impressed with his routine but not because of his ability. We could all do this if we chose to. And that's the point. We admire him because he chooses to exercise. Why does he do it? His desire exceeds his discipline. He chooses to discipline himself because of a greater desire—time alone with God and good health.
The apostle Paul exhorts his protégé Timothy, and all of us, to discipline ourselves for a higher purpose: "Discipline yourself for the purpose of godliness; for bodily discipline is only of little profit, but godliness is profitable for all things, since it holds promise for the present life and also for the life to come" (1 Timothy 4:7-8).
Do not look at me or someone else and wish you had their discipline. Instead, pray for an appetite so intense that any discipline will be worth it.