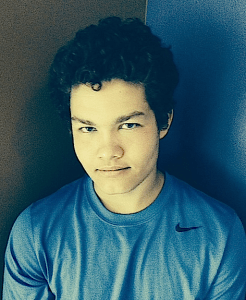 Hi. My name is John-Mark Steadman. I'm 15.
I have memorized James 1-5 and Ephesians 1-2. I love James! The whole book has so much feeling. For example, James 1:19-22 says,
"My dear brothers, take note of this: Everyone should be quick to listen, slow to speak and slow to become angry, for man's anger does not bring about the righteous life that God desires. Therefore, get rid of all moral filth and the evil that is so prevalent and humbly accept the word planted in you, which can save you."
I am someone who is not quick to listen and not slow to speak. I can get angry a lot. This verse shows me that I need to control myself. James 2:14 says,
"What good is it, my brothers, if a man claims to have faith but has no deeds? Can such faith save him?"
This verse really pops out to me. My faith needs to be something real. So I need to make my faith real by the way I act. I need to listen. I need to be slow to speak. I need to be slow to anger. Wow! That's something I need to work on!
Something that I encounter a lot as a teen is swearing. As a Christian that's not legit. James 5:12 says,
"Above all, my brothers, do not swear—not by heaven or by earth or by anything else. Let your 'Yes' be yes, and your 'No,' no, or you will be condemned."
This verse is very important and reminds me to not allow any foul word out of my mouth.
There are so many verses in James that I love and relish.
I'm going to finish memorizing Ephesians this year.
Then, on to Revelation. I can't wait for that one!