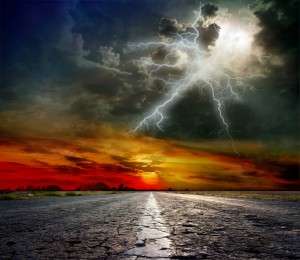 Memorizing chapters and entire books inevitably leads us to verses we wouldn't otherwise choose to memorize—lots of them. When we read the Bible we can quickly skim over difficult teachings without coming to grips with their application, but memorizing doesn't allow us to breeze through the hard parts. An example from one of the books I've memorized:
"God is just: He will pay back trouble to those who trouble you and give relief to you who are troubled, and to us as well. This will happen when the Lord Jesus is revealed from heaven in blazing fire with his powerful angels. He will punish those who do not know God and do not obey the gospel of our Lord Jesus. They will be punished with everlasting destruction and shut out from the presence of the Lord and from the majesty of his power on the day he comes to be glorified in his holy people and to be marveled at among all those who have believed" 2 Thessalonians 1:6-10.
Though not difficult to understand, these verses make me shudder and squirm every time I recite them aloud. And they should. They sharpen my focus on the holiness of God. They disturb my thoughts, prolong my meditation, and alter my view of the faces I see. I can't ignore the ramifications—my agenda has to change.
And just when I've digested the above words, this book hits me with more.
"The coming of the lawless one will be in accordance with the work of Satan displayed in all kinds of counterfeit miracles, signs and wonders, and in every sort of evil that deceives those who are perishing. They perish because they refused to love the truth and so be saved. For this reason God sends them a powerful delusion so that they will believe the lie and so that all will be condemned who have not believed the truth but have delighted in wickedness" 2Thessalonians 2:9-12.
I tremble at these words.
And that, my friends, is one of the profound benefits of memorizing God's Word, book-by-book. It makes us struggle and wrestle with truth—sometimes for weeks and months. It interjects balance into our warped, sugar-coated view of God. One chapter reveals a humble Shepherd, and another, a consuming Fire. We're magnetized by his kindness and horrified by his severity. His ways defy our logic and leave us mystified.
And then, in terrifying awe, we bend our knee in worship of our inexplicable God.
I'd love to hear your stories of chapters that make you tremble.