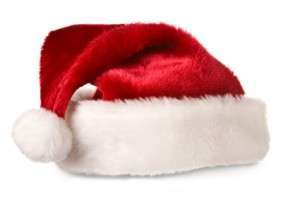 It all started so innocently. An inspiring tale of a generous soul, who would steal into the wintry night and secretly toss bags of cash into windows, the recipients too poor to have dowries. The legend of Saint Nickolas began.
So, how did we stagger so far and end up with the larger-than-myth Santa Claus? How did the paradigm of clandestine generosity morph into the progenitor of holiday indulgence?
This red-suited elf became problematic when he evolved into a supernatural being. Call him out —a false god. He flies through the sky with a team of reindeer, to every child-filled home in a single night, drops down sooted chimneys (even when there isn't one), takes time for gingersnaps, and distributes bicycles, Barbies and Backgammon.
He possesses god-like knowledge, presence and power. He claims a moral element but in the end he's a softy. He promises to reward only good behavior, but children soon learn that even the worst offenders are not disqualified from his list.
"He knows if you've been bad or good, so be good for goodness sake". Since when did Santa Claus become the judge of good behavior and goodness?
Proponents present to children a deified being who delivers their wants but never calls them to account for misdeeds. Alas, a few short years and they learn that Santa is only an invention of well-intentioned parents hoping to add some fun and magic to Christmas.
We can't blame unbelievers, for they know not what they do.
But, come on Christian parents, is the story about the baby who came to save the world not spectacular enough?
Is the angel's announcement to be told alongside a fantasy of lesser glory? Should the sacred manger have to share the spotlight with one who instills greed and excess in our kids?
Why have we been duped by the world's substitute explanation for our most holy season? Why can't we as Christian families explore together the wonder of what really happened that first Christmas? Then perhaps, we can lead our children back to the example of Saint Nickolas, one who found immeasurable joy in anonymous good deeds and lending a hand to the poor.
For further reflection on this topic here is a link to a blog post from Desiring God which includes a 6-minute audio from John Piper http://www.desiringgod.org/blog/posts/rethinking-santa