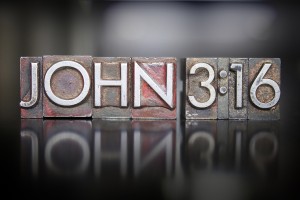 Have you ever memorized a verse, and then years later realized it didn't mean exactly what you thought it did? Unfortunately that happens all the time, and it can lead to frustration, disappointment with God, and a warped view of God's plan and purpose.
I am an advocate of memorizing sequential verses in context rather than memorizing scattered verses. Think of it this way, if one of your goals is to get to know God better you will get a more complete picture if you memorize verses that go together. You won't be getting fragments of truth, but whole truth, the way God intended for us to learn it.
Many individual verses in the Bible are incomplete when memorized out of context. They leave out part of the meaning. An example: the most familiar verse in the New Testament is John 3:16. Would you be surprised to learn that this one verse has given many people a false assurance of their salvation? This is tragic because the passage is intended to show the way of salvation.
Many who claim John 3:16 as their assurance would say, "sure I believe in Jesus," but they also believe in Abraham Lincoln and the American flag, and good sportsmanship and other high ideas. Their concept of believe, may not be a biblical one.
Now, if they memorized John chapter 3, instead of just that one verse, they would get the entire conversation between Jesus and Nicodemus, and they would also learn that:
• you must be born again :3-7
• those who believe the truth will have deeds that prove their belief :19-21
• those who believe have eternal life, but those who do not obey the Son of God shall not see life but God's wrath abides on them :36
These additional verses add tremendous insight and clarity.
In today's biblically illiterate society many do not know that Jesus is the only begotten Son of God, and John 3:16 does not mention him by name.
Wrong thinking leads to wrong interpretation, which leads to wrong application. Memorizing in context helps to avoid a misinterpretation of key verses.
Join the conversation. How have you benefited from memorizing in context?