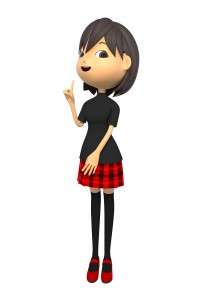 Many people start the year deciding to get serious about memorizing Scripture. Here it is February already and inertia keeps some of us stuck in our familiar routine instead of venturing out. I, for one, haven't decided yet what to memorize this year. I'll let you know when I decide, and I will invite you to join me.
Meanwhile I want to offer some tips for newcomers and reminders for veteran memorizers.
• Start out small. Don't start on a five-chapter book if you've not done this before. Start with Psalm One or another short psalm. This will build your confidence and help train you to capture pockets of time in your day for God's Word.
• Pick a Bible version you like. I recommend you stick with the same version you use for reading and studying. If you use two separate versions it may get confusing.
• Don't forget to take time to meditate on what you are memorizing. Think deeply and invite God into the conversation. "How does this passage apply to me today, this week?"
• Don't memorize the reference numbers. They bog you down and get monotonous after a while. Learn the passage like you would a song or a story.
• If you will REVIEW the verse you are working on 15-20 times during the day, you will remember it by the next morning, so you can add the next verse.
• Recruit a friend to memorize with you and keep each other accountable. You don't have to memorize the same passage.
• Join or start a Scripture memory group with others who love God's Word. There are specific guidelines for starting a group in my book HIS WORD IN MY HEART, chapter 10. Books can be ordered from my website www.janetpope.org/books/
• Identify times in your daily routine when you can pair memorizing with another activity. E.g. walking, exercising, house chores, yard work, driving time, morning routine. When this becomes your regular habit it will insure that you'll make progress.
• Go back and re-memorize passages that you once knew but later forgot. It will be quicker and easier the second time. The brain hasn't completely forgotten.
• Don't be overwhelmed by the number of verses. Take one at a time.
• Remember, the benefit comes from the process, not the accomplishment. The benefit comes from thinking about God throughout the day, trading your thoughts for his.
• Get a Bible app for your phone so you can have your passage queued up and ready for whenever you are stuck somewhere and have a few extra minutes for review. The YOU VERSION is free.
• Most importantly, remember the goal of memorizing Scripture is not to know the Bible—it's to know God and walk closely with him.
I'd love to hear your questions or thoughts, or any advice or tips from the mega-memorizers out there.