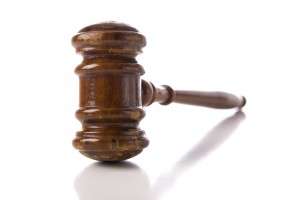 When I speak to audiences about Scripture memory, the subject of legalism often surfaces during the Question & Answer time. People want to warn me about getting too legalistic about all this memorizing. While I do understand their concern, it's obvious they've missed my whole motivation.
Legalism, by definition, is the strict observance to man-made rules, regulations and laws, based on the misguided assumption that adhering to this code of conduct is a means of gaining divine favor.
But do you prove your commitment to God by a checklist of unpleasant duties? In the eyes of some, the more painful and taxing the discipline the more brownie points you gain with God.
The underlying motivation from all this rule-following stems from guilt and coercion. And I might add, a misunderstanding of God's character and his methods. God cannot love you any more than he already does. God is love—perfect love. God's method is grace—unmerited favor.
I don't memorize so that God will love me more. I memorize so that I will love Him more.
I don't memorize to sway God's heart toward me. I memorize to sway my heart toward Him.
I continue to memorize year after year, not to prove anything to God, but because in memorizing God proves himself to me. The payoff is not an appeased God, but rather a hungry heart satisfied. I'm the beneficiary of this discipline, which is why I continue in it.
It was and is God's plan to reveal himself in his Word. That being the case, if we want to know him we must go to the place where he discloses himself.
My goal in memorizing is not to know the Bible—my goal is to know God.
I speak for those who memorize God's Word, that memorizing is the means to the end, not the destination itself. Memorizing is the channel through which we have come into a close intimate relationship with God. It's our way of seeking him, drawing close to him, focusing on him.
When we wake up each day, our hearts want to connect with God's heart. We know where to find his heart—in the pages of his Word. When we speak the words aloud, we hear him speaking to us. We connect heart to heart and enjoy the interaction with the One we have come to know and love.
Our motivation for memorizing isn't legalism—it's love.
We would all benefit from hearing your thoughts on why you memorizing Scripture.