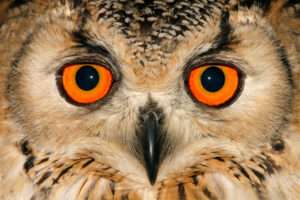 I've been meditating on wisdom over the last few weeks—seeking, searching, and waiting in stillness before the Lord. Choices, decisions, and multiple paths—I ne-e-e-e-d wisdom. I don't trust my own instincts. I've made too many mistakes relying on my own intuition.
Wisdom calls out to me in Proverbs 8: "Choose my instruction instead of silver, knowledge rather than choice gold, for wisdom is more precious than rubies, and nothing you desire can compare with her" 8:10.
I wholeheartedly agree, but…some days, wisdom seems elusive. Some days, it seems exclusive.
Job confirms its elusiveness: "Where then does wisdom come from?…It is hidden from the eyes of every living thing" Job 28:20-21.
For me, the source of wisdom is neither the question nor the struggle. "The Lord gives wisdom and from his mouth come knowledge and understanding" Proverbs 2:6. The Lord's mouthpiece, the Bible, speaks for Him. And in his Son "are hidden all the treasures of wisdom and knowledge" Colossians 2:3. These verses confirm that true wisdom is indeed exclusive.
I know where to go for wisdom. I need to know the how. How do I extract wisdom from this reliable spring? What is the formula? Back to human thinking again—I want a formula. I want X + Y = wisdom.
What does God tells us about how to get wisdom? I've found two different answers, both confirming that wisdom is in fact, elusive and exclusive.
ANSWER #1:
"If any of you lacks wisdom, he should ask God, who gives generously to all without finding fault, and it will be given to him" James 1:5.
That sounds very inclusive—"any of you," "given to all." And so easy—ask and you shall receive. With such a simple procedure we ought to have an abundance of wise people walking around. I'm not seeing it, are you?
We easily forget the one caveat in James' words—the double-minded will not receive wisdom (:6-8). Another exclusion. The double-minded doubt that God will come through for them and therefore leave open other options. They do not receive the wisdom they ask for (elusive and exclusive).
So how can we avoid this and insure that we will receive wisdom? Believe God's promise to give wisdom to all who ask for it.
ANSWER #2
From Proverbs, chapter 8. "Does not wisdom call out?" "Raise her voice?" "Cry aloud?" The answer is yes. Wisdom speaks, and can be heard.
Then we find this key word—listen.
• Listen for I have worthy things to say. v6
• Listen to me. v32
• Listen to my instruction and be wise; do not ignore it. v33
• Blessed is the man who listens to me, v34
Wisdom speaks, and implores us to listen.
What does listening look like? What does it involve?
• Watching daily at my doors. v34
• Waiting at my doorway. v34
This pictures intentional seeking and waiting at the entrance, the doorway, waiting on God, the source of wisdom. I am struck with the humility that's required, acknowledging my dependence and lack of true discernment. It's so much easier to choose my own path, and rely on my own resourcefulness.
Listening implies time and effort and patience to hear God's voice. It involves a relentless pursuit of his will, digging in his Word day after day, not letting up until the fog clears (and even if it never clears). It involves putting to death my own will and agenda in deference to his, because I trust that his ways are higher than mine, and his intentions are more pure and beneficial.
Both of our answers explain why wisdom is elusive and exclusive—and why so few people have it. It only comes to those who:
• Ask
• Believe and not doubt
• Listen
• Watch and wait daily
But don't let that dissuade you in your pursuit of wisdom. Be encouraged by wisdom's promise:
"I love those who love me, and those who seek me find me" Proverbs 8:17.
Do you love wisdom? Then go after it. And wisdom will love you back.
I'd love to hear your thoughts on wisdom. Is there more to finding wisdom? What other passages shed light on our topic?