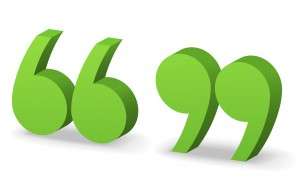 You know how much I love Bible quotes, but I'm also inspired by other great quotes. For about ten years I had this one framed over my desk:
"I will prepare and some day my chance will come." Abraham Lincoln

This quote motivated me to study my Bible because I wanted to be a Bible teacher of the caliber of Kay Arthur, one of my earthly heroes. You cannot become something that you are not in the process of becoming. What is something you aspire to that requires preparation?
For the last five years I've had another powerful quote on my desk.
"The chief cause of failure is trading what you want most for what you want at the moment." Zig Ziglar

This saying applies to countless situations:
• I'd like to succeed with my diet, but right now I want a cupcake.
• I really want to save money for a vacation, but right now I want new shoes.
• I must study hard so I can graduate, but right now I want to watch football.
• I want my children to have good character but right now I want us to have fun.
• I want to memorize Scripture but right now I want to listen to the radio.
The quote communicates that if you want to succeed at your valuable goal, whatever it is, you must not trade it away for lesser things.
I can't resist—here's a few more:
"God feeds the birds but he doesn't throw it in the nest." Adrian Rodgers

"The Bible: trust it—don't adjust it." E.V. Hill

"After the game the king and the pawn go back in the same box." Italian proverb

"I would rather light a candle in the darkness than hang another chandelier in the Fellowship Hall." Roland Vaughan

"If you want to hear God speak audibly read your Bible out loud." John Piper
"Dear God, I have a problem—it's me."

Words inspire all of us. I'd love to hear your favorite quotes and sayings, and why they resonate with you.