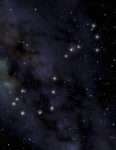 Are you feeling a bit weary? Me too.
I have no pressing hardships to complain about. My routine has changed very little (I've always had a home office). But I'm having trouble focusing. I'm easily distracted—sometimes for hours. My mind keeps drifting to an unsettled place—questions with no answers, hypotheticals that seem unthinkable, no place to run or hide.
I remind myself of the truth that I teach others: you cannot erase negative thoughts—you must replace them.
And …