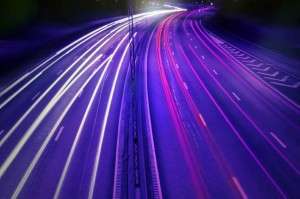 On occasion I'm asked about my favorite books. Of course, you know my number one—the Bible. To be honest, I don't have many others.
At number two, you'll find A. W. Tozer's The Pursuit of God. Every time I open this classic, written in 1948, it stirs within me the longing to go deeper with God. As one who memorizes God's Word with joyful compulsion, Tozer always reminds me of my purpose and points me to the God of the Word.
"For it is not mere words that nourish the soul, but God Himself, and unless and until the hearers find God in personal experience they are not the better for having heard the truth. The Bible is not an end in itself, but a means to bring men to an intimate and satisfying knowledge of God, that they may enter into Him, that they may delight in His Presence, may taste and know the inner sweetness of the very God Himself in the core and center of their hearts."
"The evil habit of seeking God-AND effectively prevents us from finding God in full revelation. In the AND lies our great woe. If we omit the AND we shall soon find God, and in Him we shall find that for which we have all our lives been secretly longing."
On the frantic highway of the 21st century, these words remind me to seek God alone—nothing more, nothing less, nothing else.
Tozer closes chapter one with this prayer.
"O God, I have tasted Thy goodness, and it has both satisfied me and made me thirsty for more. I am painfully conscious of my need of further grace. I am ashamed of my lack of desire. O God, the Triune God, I want to want Thee; I long to be filled with longing; I thirst to be made more thirsty still. Show me Thy glory, I pray Thee, that so I may know Thee indeed. Begin in mercy a new work of love within me. Say to my soul, "Rise up, my love, my fair one, and come away." Then give me grace to rise and follow Thee up from this misty lowland where I have wandered so long. In Jesus' name. Amen."
If you are not left speechless, as I am, share your thoughts.