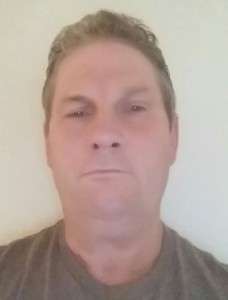 I started scripture memory in July of 2007. I was searching for revival in my spiritual life. God tells us when there is something in Him, that makes Him sick, He will spit it out of His mouth. "So because you are lukewarm, and neither hot nor cold, I will spit you out of my mouth." Revelation 3:16 This is what happened to me. For eight years my bible lay dormant.
"I waited patiently for the Lord and He inclined to me, (that is to make me likely to take a particular course of action) and heard my cry. He brought me out of the pit of destruction, out of the miry clay, and He set my feet upon a rock, making my footsteps firm. He put a new song in my mouth, a song of praise to our God." Psalm 40:1-3
Starting with Psalm 19, it took me three months, to have it applied to my memory. Next was Psalm 139. It took me three months. Now with six months invested in memory, I realized this is something I could do. I just needed to do it. It took devotion.
The word of God is not just milk, but solid food. I was beginning to take in some solid food. I was starting to digest this solid food. So, I kept on eating, dining with Christ.
"The Lord is my portion, I have promised to keep your words." Psalm 119:57

These are the passages I have memorized:
Psalms 8, 19, 33, 37, 40, 96, 111, 119:1-80, 138, 139, 145
Joshua 1:7-9; Romans 10; 2 Corinthians 5:14-21; Ephesians 1:18-23; 3:8-12; 6:10-17; Colossians 1:13-20; 2:1-10; 2 Timothy 2:1-7; Hebrews 1:1-4; 5:11-14: 6:1-8;
Revelation 2, 3
Since starting bible memorization, I have remembered about 500 verses. I cannot recall at random all of these verses. I have forgotten more verses than most people know.
It is the relationship that I have with God, through this daily devotion to His word, that is my first love.

The portions of scripture that I want to keep fresh in my mind are recorded on paper. Some are hand written, and some are printed. I have them placed on a clip board. This is my prayer journal. This is how I "pray without ceasing." 1 Thessalonians 5:17
When I decided to memorize Joshua 1:7-9 and not just read it, it took on a deeper meaning. God had commanded Joshua to "Only be strong and very courageous. This book of the law shall not depart from your mouth, but you shall meditate on it day and night." If we just read the word, it is like smelling a good meal and never dining with it. We would starve if we just smelled food, and did not eat it. Memorizing scripture is how I eat the word.
In conclusion, hear the words of Christ:
"Behold, I stand at the door and knock. If anyone hears my voice and opens the door, I will come into him and will dine with him, and he with Me." Revelation 3:20
I live in the state of Pennsylvania, near the city of Williamsport. Pennsylvania is known as the keystone state. It is my prayer that Pennsylvania, may once again become a keystone for revival in our country. "Remember the word to Your servant in which You have made me hope. This is my comfort in my affliction, that Your word has revived me." Psalm 119:49,50