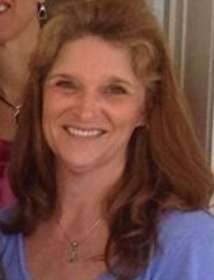 I had just moved back to Texas after having been away for 16 years. The first of my two sons had just gotten married and my youngest had just started college in WYOMING! My husband's new job, the reason for our move, required him to travel a great deal. My friends, family, and walking buddies were all a bazillion miles away. I was so lonely that I was pretty sure that I was even beginning to look like a basset hound. So when my 'one and only' Texas friend invited me on a Christian women's retreat, I jumped at the chance! She almost lost me however, when she said it was with her Bible Memory Women's group (BMWs) with Janet Pope as the speaker. I explained to her that this probably wasn't going to be for me after all because I was convinced that I had a Bible memory impairment. If I could remember the verse, I couldn't remember where it was located and vice versa. I was just a lost cause in this department. She encouraged me to go anyway so, reluctantly, I packed and joined the crew.
Desperate as I was for friends, I'm sure my body language screamed 'NOT INTERESTED AT ALL!!' because that was what my brain was saying the first night, as well as: 'remember how many times you've failed at this memory stuff!' That all changed the next day when ordinary women started reciting extraordinarily long passages of scripture with the love and passion of first century believers. I knew I wanted what they had! I was also amazed and humbled as each person explained how she too was hesitant at first to tackle a whole book of the Bible. Their general approach was to first seek God's guidance regarding the passage to learn and then to trust Him to enable them to learn it. Memorizing wasn't about them at all!
Consequently, I was hooked and before the weekend was over, I had, by God's grace, memorized a portion of a psalm. Before the following week was over, I had memorized the whole chapter! The love for the Word I'd seen in those women was contagious. I soon discovered that when you feast and meditate on a passage long enough to memorize it, you begin to love both the Word and the Savior more and more.
I also began to notice that I had a lot more time in my day to memorize than I had initially realized. I now spend less time worrying than I used to, for example. Going over a psalm or the chapters I'm learning in John is a much better way to spend my time. I now find myself on the lookout for times to memorize. Is it any wonder God honors such effort and blesses our socks off when we make it??
The very best part for me about memorizing the Word, however, is that I'm no longer that lonely basset hound. My relationship with Jesus has gotten much closer. Soaking up scripture has reminded me that I serve a living Savior, which means I'm never alone!