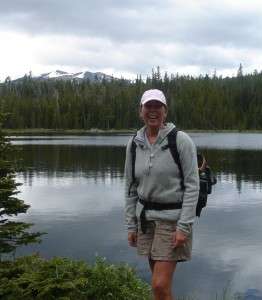 During the spring of 2010, my prayer journal is full of quotes like this one, "Heavenly Father, I am crying out to You to renew my first love. I have knowledge of You but I want Your presence, Your glory, Your love to penetrate my heart and my every thought. Draw me close to you, Lord God, I am so needy of You and I miss You!" I obviously was in a season of not being fulfilled in my walk with Him.
In June of that year, my husband and I went to his favorite mountain fishing stream and since I don't fish, I brought my bible, journal and iPod. On this day, I happened to turn my iPod to a Nancy Leigh DeMoss podcast of Revive our Hearts. Janet Pope was her guest and she was talking about her own scripture memory journey and I listened to all 3 days of podcasts and soaked it in. I was brought to tears with a comment Janet made, "It's not that you lack discipline, it's that you are not hungry for God's word." Oh, that was exactly what I needed to hear! I was crying out to God for this love relationship with Him but I wasn't delving into His word to get to know Him. That very day I started memorizing my first chapter, Romans 8.
God answered all of my heartfelt prayers and began the process of fulfilling my deepest need – to know Him and to know He knows me! I pray that the hunger His Holy Spirit has given me for His word will never be satisfied.
I have memorized Philippians, Romans and several Psalms. I confess I also had the book of 1 John memorized but lost it for lack of a continual rehearsing. I am currently memorizing the glorious book of Revelation. "Blessed is the one who reads aloud the words of this prophecy and blessed are those who hear and who keep the words written in it for the time is near." (Rev. 1)
I am blessed indeed!