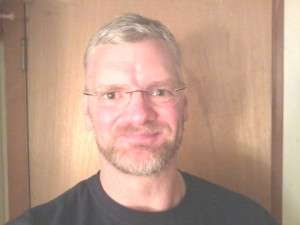 A dear friend of mine sent me a video on Facebook. While viewing the video, I was in simple awe and amazement at what I was seeing. This woman was reciting the first chapter of the book of Ruth. She wasn't reading it—she was actually reciting it. I wanted so badly to learn how she learned to do it, so after some searching, I was able to find her blog, and e-mailed her. I asked her to give me her recipe for how she learned to do it. She graciously sent me a copy of a book she had published about just exactly how she learned to memorize scripture and what a blessing it was to and for her.
Bear in mind that I am NOT an avid reader. So when I explain that I read her whole book in about three hours, that is an incredible feat for me. After I devoured the book, in the process, I also memorized Psalm 1. Since that time, I have successfully memorized Romans 8, and chapters 1 & 2 (I'm SLOWLY working at memorizing entire book of Romans). And just recently, I memorized Psalm 139 with my pastor.
For me, memorizing scripture is extremely bitter-sweet. I become very frustrated with myself during the actual memorization process, but feel overjoyed when it finally comes to light for me. As the saying goes, "I am a work in progress." Especially when it comes to accepting my own limitations.
Comically enough, even though I have successfully memorized four chapters (with God's grace) "my own way" I just recently discovered that if I slow it down a bit, push myself to be patient, and merely concentrate on one to two verses a day, the memorization part actually comes quicker.
I also have the ability to both read and write very small. Although I do use index cards, I discovered writing a verse or two on either masking tape, or a plastic band-aid helps me with quick reference for the day's verse.
Another thing that I just recently discovered, if I silently recite perhaps a chapter to myself, I help myself while out hunting. So I can be watching for my game, as well as looking at the Lord.
I have no aspirations of needing to publicly recite the above noted scripture, but hopefully, I will get to the point where I will be able to state them effortlessly if the situation should ever present itself.