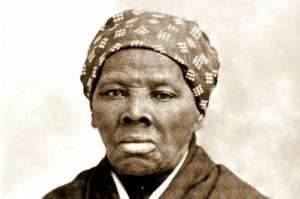 In recognition of Black History Month, I share this article about Harriet Tubman. She was known to have memorized large portions of the Bible even though she could not read. This tells me that someone spent a lot of time with her teaching her the Bible over and over. The article tells who that person was.
SHE FOLLOWED THE VOICE OF GOD
By Mark Ellis
She earned the nickname of 'Moses' because she led so many of her people from bondage in the house of slavery to the promised land of freedom along the Underground Railroad. A woman of deep Christian faith, she followed God's voice and pursued the visions He planted in her heart to achieve true greatness.

Soon she will be honored as the first African American to be featured on U.S. currency.
Raised on a plantation in Maryland, her mother – a cook in the "big house" – taught her Bible stories. She came to faith in Jesus as her Savior and Lord at her mother's apron strings.

While Tubman never learned to read, she had a phenomenal memory and memorized long passages of Scripture that informed her captivating oratory later in life.

In 1849, when Tubman was in her late twenties, she felt she heard the Lord's voice urging her to flee northward. After an initial attempt with her two brothers that failed, she set out again by herself, hiding during daylight hours and traveling by night, fixing her eyes on the North Star for direction.

Tubman connected with the illustrious Underground Railroad, comprised of abolitionists, freed slaves, and Quaker activists to make her way. A Quaker community nearby was probably her first stop during her escape, according to Larson's account.
Her journey of about 90 miles on foot probably took at least a week.

When Tubman crossed into Pennsylvania's free soil she felt like she had been born again: "I looked at my hands to see if I was the same person now (that) I was free. There was such a glory over everything, the sun came like gold through the trees and over the fields, and I felt like I was in heaven."

While filled with joy, Tubman soberly realized she must find a way to survive on her own. "Oh, how I prayed then," Tubman recalled later, "lying on the cold, damp ground, 'Oh, dear Lord, I ain't got no friend but you. Come to my help, Lord, for I'm in trouble!'"
With God's help and her newfound connections with abolitionists, she found odd jobs and saved a little money. When she learned her niece and two children would be sold in Maryland the year after her own escape, she made her way back to Baltimore and hid until she could make arrangements for their escape. Tubman was able to bring them with her to Philadelphia.

The following spring, she went to Maryland again to aid her brother's escape, along with two other slaves.

Over 11 years, Tubman personally rescued at least 70 slaves in about 13 expeditions, including her three other brothers, Henry, Ben, and Robert, their wives and some of their children. She also assisted and directed 50 to 60 additional slaves who escaped to the north. Some have estimated she was ultimately responsible for liberating as many as 300 slaves.
Harriet Tubman is the famous one in the story, but it was her mother's profound influence that prepared her for a lifetime. Who are you influencing to know and love God's Word? Never underestimate the role you can play in someone else's life!