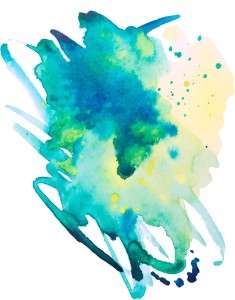 King Solomon, disillusioned and heavy-hearted, recorded these thoughts, "I have seen all the things that are done under the sun; all of them are meaningless, a chasing after the wind. What is twisted cannot be straightened; what is lacking cannot be counted. I thought to myself, "Look, I have grown and increased in wisdom more than anyone who has ruled over Jerusalem before me; I have experienced much of wisdom and knowledge." Then I applied myself to the understanding of wisdom, and also of madness and folly, but I learned that this too is a chasing after the wind. For with much wisdom comes much sorrow; the more knowledge, the more grief" Ecclesiastes 1:14-18.
As Solomon's understanding about the goings-on in the world increases, his discouragement grows as well, because every activity proves meaningless. Chasing the wind produces exhaustion with no results. Joy alludes his grasp as if tethered somewhere beyond his reach.
He indulges in every earthly pleasure but finds no joy, because joy is connected to meaning.
Where there's no meaning, there's no joy.
I don't know about you, but my heart needs joy to thrive. So I have to find meaning in order to unleash that joy. Memorizing Scripture is more than an activity to keep me busy and out of trouble—it's a meaningful pursuit:
• The pursuit of God, discovering new things to know and love about him
• The pursuit of truth that unmasks self-deception
• The pursuit of Christ-likeness over the complacency of excuses
• The pursuit of joining God in fortifying his kingdom
• The pursuit of eternal ecstasies over temporal gratification
A couple of statements from the psalms:
"In your presence is fullness of joy" Psalm 16:11.
God's Word on my lips keeps me interacting with him throughout my day. I'm acknowledging Him with His own words—how amazing is that? And in the middle of my ordinary routine, joy shows up. The Holy Spirit produces joy, like luscious fruit in summer.
"The precepts of the LORD are right, giving joy to the heart" Psalm 19:8.
Much of life seems arbitrary, confusing and undefined. The puzzle has many missing pieces. So let's invest our time in what is certain, solid and secure. Never mind chasing the wind. Learning God's Word adds meaning to each new day. The payoff is now and later—joy unleashed—and no regrets.
We would all love to hear how God's Word has brought joy into your life.