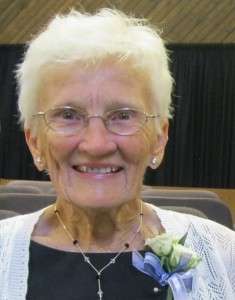 I started to memorize Scripture verses 45 years ago, using the Navigators Scripture Memory System. The first book I memorized was 1 John. My husband became my memory partner and for the last 10 years we have memorized 7 new verses each week and recite 21 verses to each other every Sunday. In this way I have memorized all the New Testament books with the exception of Revelation.
In Romans 12 Paul urges us to be transformed in our thinking in order to test and approve God's will for our life. Memorizing and meditating on Scripture transforms my mind by washing out worldly thinking and conforming my mind to the mind of Christ. Memorizing Scripture gives my prayers a Kingdom focus and allows me to pray God's will with God's Words.
Jesus promised that the Holy Spirit 'will give you wisdom and understanding' (Luke 21:14 ) and He will 'remind you of everything I (Jesus) have said to you." (John 14:26). I am thankful when I experience the reality of this promise. Having God's Word in my heart keeps me 'prepared to give an answer to everyone who asks the reason for the hope that I have.' (1 Peter 3:15)
Our grown children and our grandchildren have been encouraged by our example of the value of Bible memory and some of our grandchildren are involved in Local and National Bible Bees. When our children and grandchildren have a birthday I remind them of an idea I learned from Brother Andrew,(God's Smuggler): memorize the Psalm that corresponds to your age.
Memorizing is difficult for me. I write my verses on 3×5 cards and carry them with me to memorize and review whenever and wherever I am. At the present time I am trying to fix prayers from God's Word in my mind to constantly review.
As my husband says, "We will keep memorizing Scripture until we find 7 more important things to do." We are 80 and 81.
My favorite Psalm is Psalm 16. To God be the glory!