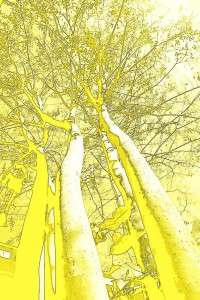 "Show me, O Lord, my life's end and the number of my days; let me know how fleeting is my life" Psalm 39:4.
Today is my birthday. And since you're wondering, and you're guessing—I'm 60—born June 24, 1955.
How do I feel about this mile marker? I'd love to say, "It's only a number" but the truth is, I don't really like that number. I don't like the way it looks, I don't like the way it sounds, and I'm not rushing to get in line for the senior citizen discount.
Numbers aren't arbitrary. Numbers matter. God has allotted to me a certain number of days, so each one counts. Sixty isn't just a number. It signifies more years behind me than ahead of me. It reminds me that the sands of time eventually run out. The gift of life has an expiration date.
Moses prayed, "Teach us to number our days that we may get a heart of wisdom" Psalm 90:12.
Who wants a heart of wisdom? I do. You do. So how do we number our days?
• Evaluate the past
• Take inventory of the present
• Be intentional about the future
Thankfully, all my regrets of the past were lost somewhere in the expanse of east to west.
An abundance of grace, and the enabling of God's Spirit fills the present with meaningful tasks.
And the future? I cling to these words from Psalm 92:12-15, which parallel Psalm One.
The righteous will flourish like a palm tree,
they will grow like a cedar of Lebanon;
planted in the house of the LORD,
they will flourish in the courts of our God.
They will still bear fruit in old age,
they will stay fresh and green,
proclaiming, "The LORD is upright;
he is my Rock, and there is no wickedness in him."
Hardy trees, growing in strength and stature, fruitful and flourishing, intentionally planted near God's dwelling place—a strong image of how the righteous will thrive.
So, what do I want for my birthday?
I want your prayers, for these same verbs to describe my remaining years: flourish, grow, planted in God's presence, bear fruit, stay fresh and green, so that I may continue to proclaim the Lord, my Rock.
Yes, that's what I want for my birthday.