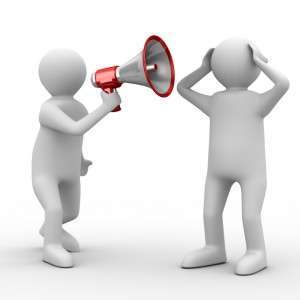 "Hear my prayer, O Lord; listen to me, O God." This common refrain found throughout the psalms, defines our purpose for praying—we want God to listen to what we have to say. We want God to know what's on our minds and in our hearts.
NEWS FLASH! God is omniscient. He already knows:
• what we want to say
• what we wish we could say
• what we thought about, but didn't say
While not suggesting that we skip praying because God already knows what's coming, I am suggesting that the focus of our prayers, mine included, are often ME centered. Our own self-absorption keeps the emphasis within our own little circle.
When Jesus taught the disciples to pray he began with, "Our Father in heaven, hallowed be Your name. Your kingdom come; Your will be done on earth as it is in heaven." Individual agenda took a backseat to God's agenda. God's name and God's kingdom were preeminent.
Here's another common refrain we find in the prophets, "They have not listened to My words." "They did not listen to the voice of the Lord." Too tedious to count the number of references, God's people routinely ignored him. They did not listen to him.
While man cries out to God, "Listen to me!" God calls back, "Listen to Me."
If we will consistently listen to God, hear his thoughts and pursue his heart, God's Spirit will bring our thoughts and desires in line with his. Then we'll find the answers we're looking for, we'll find the peace we seek.
That's why we memorize God's Word. It keeps us listening, and waiting. It keeps us hopeful, and trusting. It puts us in God's sphere, seeing things from his perspective. It changes our desires and bends our will to his.
Have you ever prayed, as I have, "God, I hope you're listening?" That should not be our concern, for he always hears us. Rather let us pray, "Lord, help me to listen to you. Enable me to hear your voice so that I will follow wherever you lead."
May we pray as the young boy Samuel prayed, "Speak Lord, for your servant is listening" (1 Samuel 3:9).
How has memorizing Scripture helped you listen to God?