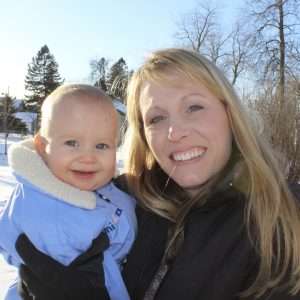 Scripture memory seems to be one of those areas in the Christian life which God sometimes needs to goad us to begin. We know we should do it, but often we fail to put in the effort that we know will bring us joy and lead us into deeper fellowship with Him.
I feel that God goaded me gently, but through a serious and tension-filled time of life. I had recently learned that my husband had committed adultery multiple times and had no desire to change his ways. He wanted a divorce and I was inclined to go in peace. I didn't like exercising but thought the gym would be a good way to release some built up anxiety. As I stared at the muted flat screen TVs on the wall, it occurred to me that the soap opera stars were having to memorize new lines for every show. They must have made memorizing into an art to be able to do that! Then it flashed in my head like a lightening bolt—if actors can memorize lines for the glory of man, I can memorize God's Word for His glory!
I began printing out passages to set in front of me while I tediously walked on the treadmill. I began with 2 Corinthians 5:11-21. I would bring the piece of paper to the stationary equipment and tell myself that I could stop when I said the paragraph or section from memory. Soon I found that I was hooked!
Romans 8 was my first whole chapter memorized. Next, I fell in love with Galatians. I decided to memorize the book. Since then I've learned several chapters in Romans and most of Ephesians and Colossians. I've only learned two chapters in the Old Testament though—Psalm 1 and 139.
Learning God's Word through memorization has been thrilling. It slows me down to see the details. It forces me to see themes and connections between ideas that I wouldn't have noticed simply by reading. It has been useful in sharing the gospel and defending biblical doctrine. It has brought comfort to myself and others in times of need. Mainly it has caused my heart to glory in God and this in itself, I believe, brings honor to Him.