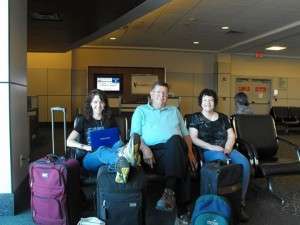 Six years ago I convinced my 9th grade Sunday school class to memorize Philippians with me. They stuck with it for about 10-15 verses and then fizzled out. I made it almost through the first chapter before I quit. Since then I have wanted to begin again and finish what I started and even tried a few times, not getting very far.
Last November I began anew and recruited several ladies to form a group to meet once a month to encourage one another and hold each other accountable. Our first meeting was in November, not a great time to begin, but we made it through the holidays and are continuing to meet. We are all working on different passages and none of us really enjoys quoting in front of one another, but when we finish each month there is joy and satisfaction in persevering in scripture memorization. And we are making progress.
As I have meditated on and repeated the first chapter of Philippians God has spoken through Paul's words to me when he said that he desired "to depart and be with Christ, which it was better by far"… There are times when, because of physical pain and some difficult circumstances I find myself wanting to depart and be with Christ. "but it is more necessary for you that I remain in the body. Convinced of that I know I will remain" and continue with those that God has given me to teach and lead and encourage. God has used the very words I am repeating over and over to change my outlook on my life and my purpose for living. He has given me direction and hope.
And when I speak God's words, I am worshiping Him and I feel His pleasure.