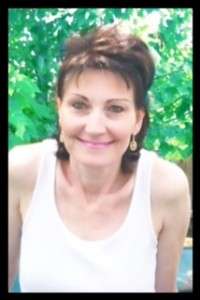 Discovering there are other Believers who share my Scripture memory passion is incredible. I only began four years ago, but the chapters/books I've memorized so far have brought so much understanding and clarity of what the Christian life really is and really isn't.
I know full well the hyped up feeling when part of a chapter I've memorized is read aloud by someone else. "…That's one of mine!" I've so many chapters/books I'm hoping to 'make mine', but so far I've memorized 48 chapters. The books: Ruth, Philippians, Colossians, James, 1 Peter, 2 Peter, 1 John and 18 other chapters.
Memorizing these hasn't made me feel more 'righteous'. (Shock!) Rather, I'm on-my-face grateful. The more I memorize, the more I comprehend (down to my bones) who I am apart from Him. Its very strange, but it seems like the more I etch His words into my brain — being transformed and putting on the new self — I actually become more and more aware of the Adam-nature I was stuck with.
I'm the adoptive Mom of children with special needs, living a very stressful life. Truthfully, it's straight-up craziness. Knee deep in Speech Therapy, Occupational Therapy, Homeschooling, Doctor/Psych appointments, and mandatory education regarding my children's diagnoses, it seems overwhelming and endless. (Pray for me! Ha.)
My selfless husband works extremely long hours, so we can homeschool, and I'm alone so much with it all. Yet, I believe whole-heartedly that having the words and thoughts of the Creator in my memory is the reason I'm still sane.
I wish I could say, " I memorized 48 chapters of the Bible and now my life is so perfect…. " Newsflash—it doesn't work that way. But, I wouldn't trade anything for the sweetness of the everyday occurrences of the Spirit bringing to the forefront of my mind a random verse that is just what is needed for my own encouragement, or just what I need to encourage another.
You know how people talk about the joy of having a 'like-minded' friend? Someday I hope to meet a fellow mega-memorizer in person. Scripture wasn't penned by man, but by the Holy Spirit. (2 Peter 1:20-21) Hmmm…If another Believer has large amounts of what the Spirit wrote etched in their memory—how much more would we be like-minded?