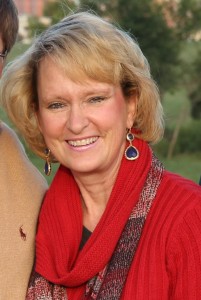 At one time, I was a little like Eve in my bible knowledge–I could paraphrase some things but didn't really KNOW it. And Eve was deceived because she knew it well enough to be dangerous but not well enough to discern 'truth' from 'near-truth' (see Genesis 2:16-17 and contrast with 3:1-3!). So my desire was to really KNOW God and His word.
Raising three children has been my joy! When they were young, they went to a school where they memorized passages of scripture. Up to that point I had only memorized a few of the "quotable verses" that many people know. And while these were great, I knew when I heard those little ones hiding so much in their hearts, I wanted to do the same!
While parenting these delightful children, I also found myself becoming anxious. There are so many scary diseases, people and situations to be concerned for in their upbringing. Memorizing individual verses helped me combat this anxiety but sometimes I was lost at finding what verse to start when feeling nervous!
One day I heard someone recite a very long passage of Scripture. Hearing the Word spoken inspired me. I decided that I should try this because I realized how many great verses in Philippians I had already memorized, so why not try to tie them altogether in one long passage instead of learning all of those references? And if little kids can do it, so can I! So that is where I began… It motivated me to know that in a certain passage there were only a few days between the verses that I already knew; and that catapulted me forward to keep going to the next and the next!
I've gone on to memorize several psalms, the Sermon on the Mount, James, 1 Peter, 1, 2 & 3 John, Galatians, 2 Timothy, and I am just now finishing up Romans.
Knowing the Word by heart and therefore KNOWING God more intimately have been my motivation and joy for memorizing scripture!