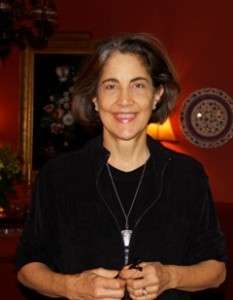 There is a quote – "It is dangerous to spend too much time alone in the neighborhood of your own mind." Yes, I can attest to that. My default thinking easily leads me to a ditch of overwhelm, worry and self-condemnation.
Two years ago, I discovered (after reading One Thousand Gifts), that intentionally looking for, writing down and sharing daily with a friend five things I'm grateful for helped me feel more positive. I had been happy with that improvement, but then six months ago, my friend Shari gave me Janet's book HIS WORD IN MY HEART, and pointed me to an interview of Janet talking about the idea of replacing our negative thoughts with God's life-giving ones. This took me to a whole new level.
I immediately followed Janet's recommendations of daily writing God's Word on my heart. One example of how this makes a difference is when I feel a lot of stress after an interaction with our teenager. Instead of immediately going to the despairing thoughts I have been used to, I grab a verse like "Holy and awesome is His name" (Ps. 111:9), and keep repeating it over and over, letting the truth sink in like light into darkness. I'm noticeably more strengthened and uplifted at this point by having Ps 1, 91, 111, 121, and Proverbs 3 in my mind, where I can take hold of them at any time.
I've been experiencing another great impact that I did not anticipate, and am profoundly grateful for. Thirteen years ago, I visited Dachau Concentration Camp in Germany. In learning about the evil that took place there, I began questioning why God would choose to go through with Creation knowing this kind of horror would happen. Through the years I've read many books that address the problem of evil and have spoken to many Christian leaders in an attempt to resolve the angst in my relationship with God over this issue. Little did I know that once I started this process, my trust in His wisdom would be strengthened.
Two things help me continue my resolve to memorize daily. I've joined a Scripture memory group. We get together monthly, recite Scripture to each other, and everyone is so encouraged. Also, I leave a voicemail each day for a friend who has requested to use my memory work for her daily hearing of God's Word—a win-win deal!