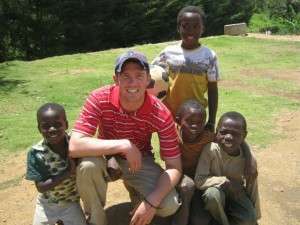 I started memorizing Scripture early on in my life. My dad was a pastor and would guide us kids in memorizing certain passages from the Bible. I was also part of an AWANA program for kids that helped us memorize verses. During this time the longest passage I memorized was Philippians 2:1-11, but I never really thought about memorizing bigger passages than that.
When I was fourteen years old, my dad was preaching through Colossians. He gave a challenge to the entire church to memorize the book before he finished preaching through it. This challenge intrigued me, so I set to work at memorizing Colossians. I would take a few minutes every night before I went to bed to memorize a few verses. By the grace of God and through this practice, I memorized Colossians in a few months.
After I finished this first book, I felt an intense desire to continue memorizing other books, which I did throughout the rest of high school. It took a lot of work to maintain what I had already learned, as well as memorize new Scripture, but it was such a blessing to my soul. Throughout my days, as I went about mundane tasks, God's Word would shape my outlook on everything. This discipline drew me closer in my relationship to the Lord. I saw how vital God's Word is for us to meditate on, day and night.
Once I graduated from high school, I joined the army, and my time was suddenly much more limited. Due to training and preparing for deployment, my memorization went by the wayside. It was not as easy to quote the Word, and I know this had an impact on my life. But God was faithful and got me back to memorizing while deployed, though slower than before.
After deployment, I was spurred on to keep memorizing by my Uncle who had started a Bible memorization group in New Mexico called Living Word Initiative. Even though I was stationed in Kentucky, he would constantly encourage me to keep memorizing. Recently, I just finished memorizing Romans 8, a long time goal of mine.
The discipline of Scripture memorization is so vital in my life. To have God's Word to nourish my soul and to fight sin is such a gift. I pray all believers would have this joy and "hide God's Word in their heart."