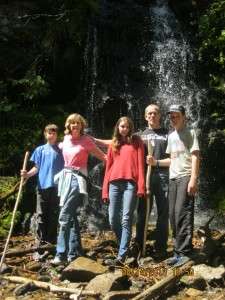 I was introduced to bible memory when I was first learning about Jesus. I was about 21, had recently quit drinking and doing drugs and was kind of depressed.
Mark, the guy who was discipling me, introduced me to The Navigator Topical Memory System. When I began memorizing bible verses I felt better. It wasn't any particular verse, simply saying these words over to myself made me feel encouraged and hopeful. I didn't have a specific hope; I didn't understand what was happening; I didn't care. I felt better, and it was when I said these verses to myself that this came about. Just like doing drugs, they made me feel good and I did more. Memorized bible verses made me feel good so I did it more. After a short time I had memorized the 60-verse set. I found another set of Navigator verses, the Life Issues verses, memorized these and I am still at it today.
Without any pattern or structure, I moved on to memorizing bible passages. I have memorized psalm 1, 8, 23, 25, 119, 139, 150; Isaiah 53, the book of Ephesians, 1st Peter, and 1st John, and also a bunch of other little passages I like. I am currently memorizing Colossians.
For me the best part of this is doing it. I mean, I know a bunch of bible and it comes in handy but the best thing is that I think of it a lot. Scripture runs through my mind every day as I am driving or sitting or running or shopping or whatever. It kinda just happens. A day doesn't goes by that I don't run some bible through my mind.
This then makes me think about what the bible is saying about me and about God. This makes me praise God, say I'm sorry, ask him for help, thank him, know him better. This makes me cry sometimes.
I think of Heb. 4:12. "For the word of God is living and active. Sharper than any double-edged sword, it penetrates even to dividing soul and spirit, joints and marrow; it judges the thoughts and attitudes of the heart."
This living active power, independent of me, goes to work when I put God's Word in me.