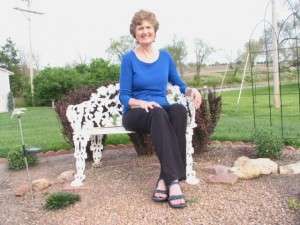 Prov. 22:17 "Listen to the words of the wise; apply your heart to my instruction. It is good to keep these sayings in your heart and always ready on your lips. I am teaching you today so you will trust in the Lord."
"I'm sorry Lord, I so desire to keep your word in my heart and have worked long and hard for many years, but try as I will; I cannot retain what I've memorized." With that confession I sadly put my 3 x 5 cards away. Did you know that God desires for us keep His word in our hearts? One month later I heard Janet quoting Colossians on the radio and was encouraged to try again. I bought her book, put her suggestions into practice and instead of memorizing individual verses, I started putting passages in my heart consisting of an average of 6-8 verses.
Reading the sections surrounding my core verse gave me a better understanding of the passages as did taking time to study the text, with the aid of cross references and a study Bible. I discovered that each and every word of the Bible is "gem" worthy of retaining. It also helped me to recite them out loud and with passion. God's word is so rich it merits the concentration required to discover its treasure.
Reviewing also helped when I would think, "I really don't understand what I am quoting!" That is when I would go back and explore it until I understood that portion better which not only helped me to retain but seemed to advance it into my "long term memory".
Like spending time with a "valued friend" reviewing has deepened my relationship with the Lord and the scripture I "captured" was always there when I needed it with its divine wisdom for guidance and support. I am elated to say that the result has been the greatest growth of my Christian life. I presently have nearly 40 passages in my heart, using them often not only in my life, but also for encouraging others. The result is an unquenchable desire to "reveal and review".