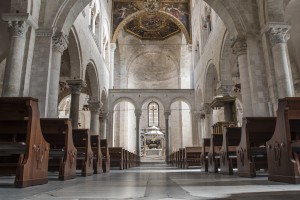 Do you ever wonder why tax collectors in the Bible get such a bad rap? Jesus advocates paying taxes, yet even he lumps the tax collector into a category with prostitutes and other undesirables. Why is the tax collector singled out as scum?
In Jesus' day, Jews live under an oppressive Roman Empire, and they view tax collectors as disloyal Jews who work for the enemy—the hated Romans. Furthermore, most tax collectors live lavish lifestyles because they cheat their fellow Jews by collecting more tax than required, keeping the extra for themselves. Thus, they became symbols of the worst kind of people.
This background gives insight into the calling of Matthew (also known as Levi, Mark 2:14-17), and the conversion of Zacchaeus (Luke 19:1-10). When Jesus reaches out to these two tax collectors, they see their need, and they follow him. This rattles the cage of the religious hierarchy who can't comprehend a Messiah pursuing sinners. Jesus' actions and words turn their theology upside down. One example is Luke 18:9-14:
"To some who were confident of their own righteousness and looked down on everybody else, Jesus told this parable: "Two men went up to the temple to pray, one a Pharisee and the other a tax collector. The Pharisee stood up and prayed about himself: 'God, I thank you that I am not like other men—robbers, evildoers, adulterers—or even this tax collector. I fast twice a week and give a tenth of all I get.' But the tax collector stood at a distance. He would not even look up to heaven, but beat his breast and said, 'God, have mercy on me, a sinner.' I tell you that this man, rather than the other, went home justified before God. For everyone who exalts himself will be humbled, and he who humbles himself will be exalted."
Notice the context. Jesus tells this parable to some who are confident of their own righteousness and look down on everybody else. Jesus contrasts the way that two people approach God in prayer. The first is a Pharisee, one of the religious elite, who approaches God with great pride in his religious activities, and with a condescending attitude of superiority over others. He asks nothing of God because he has his own righteousness. The second man, a tax collector, fully aware of his sin and his unworthiness, stands far off, beating his chest in repentance, and asks God for mercy. Jesus then declares that the tax collector is the one God vindicates.
The truth is, neither of these people keeps the law perfectly, both are law-breakers and sinners, but only one recognizes his sinful condition and need for God's mercy. The other doesn't see his need. Jesus concludes that one will be exalted, and one will be humbled.
How can Christ-followers in the 21st century apply this?
• In this age of tolerance, society dictates a label of morally equal choices. It's unacceptable to call out the tax collectors of our day. But God will draw some of them to himself, and if God's people are silent, if we condone their sin, how will they see their need for God's mercy?
• We must guard against thinking that our religious activity and spiritual disciplines make us acceptable to God. We come to God on the basis of Jesus' finished work on the cross, and never on our own merit.
I'd love to get your input on this parable and any modern-day application.