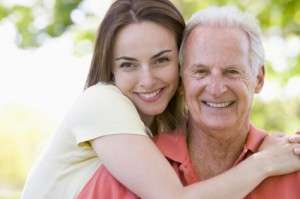 A college-age daughter leaves home for a year abroad. A few weeks before she leaves her father writes her a long letter. He expresses his love for her, his delight in her, and gives her advice for her time away from home. He warns her about the cruel world out there and ways to protect her mind and her heart. He calls her every week. During one of those phone calls, he suggests that she reread his letter for strength and guidance.
She said, "Dad, I memorized the letter."
"What?" he asks, "It's ten pages."
"Yes, I know it is. When you first gave it to me, I read it and thought, 'I love this, I need this, I value this. I don't want to ever forget it. I want to carry it with me wherever I go.' So I memorized it—every word."
This meant so much to her father because he saw in it how much she loved him.
Then one day she told her roommate about the letter from her father, and how she had memorized it.
The friend responded, "Wow, that's amazing! You're such a great memorizer. That's a gift."
"No, wait, you've missed the point," the daughter responded. "It's not about memorizing. It's about me and my father. This is how I stay close to him. I carry him with me wherever I go. I think his thoughts and stay connected to his heart. I may be here for a long time so I want to stay close with him, until I go home and see him face to face."
_______
This is MY story. No, not the college girl, but the point of the story. Sometimes I feel misunderstood when people try to turn my story into something about memorizing. I DON'T love to memorize. I love Jesus! I'm on a journey far away and I need love and affirmation. I need advice, and warnings, and protection. I need to know my Father's plan for the world and how I fit into it. And I want to stay close to him, think his thoughts, and stay connected to his heart, until I can get home and see him face to face.
This story belongs to all the memorizers out there who feel misunderstood. I'd love to hear your thoughts.