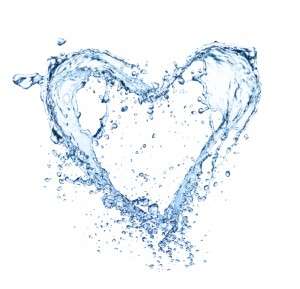 Yesterday, while driving to the bank, but before I'd left my small, quiet neighborhood, I noticed a man walking two dogs. So that he would not have to wait for me, I ran the stop sign (yes, I did). Another neighbor in his car lowered his window and I lowered mine, assuming he wanted to tell me something. He screamed at me with profanities that I had run the stop sign. Then, for emphasis, he blared his horn and drove off. Totally speechless, stunned and flustered, I went on to the bank, rehearsing my actions and my motives—I thought I was acting out of kindness for a neighbor walking his dogs in the cold. I could not have been going more than 10 miles per hour.
I sat at the drive-thru waiting, my heart still pounding, and wondered if I was the cause of such vitriol or if there was something deeper. I temporarily excused his behavior by assuming that he'd had a bad day and just took it out on me. And, of course, I did run the stop sign.
Jesus' words came to mind, "from the overflow of the heart the mouth speaks. The good man brings good things out of the good stored up in him, and the evil man brings evil things out of the evil stored up in him" Matthew 12:34-35.
Whether we like to admit it or not, our words reflect what's in our hearts. We speak evil because evil resides in our hearts.
It would have been easy for me to conclude—that man was evil and that's why he treated me so harshly. But not so fast—what about my words? After a few moments of being shell-shocked, I recall mumbling something about a mean, rude, miserable old man! Guilty me, I had returned evil for evil.
Now James' words ring in my mind, "With the tongue we praise our Lord and Father, and with it we curse men, who have been made in God's likeness. Out of the same mouth come praise and cursing. My brothers, this should not be" James 3:9-10.
God's double-edged sword pierces me, bringing self-examination: I use my mouth to recite God's Word over and over in praise to God, and occasionally, far too often, I use my mouth to degrade another human being, made in God's likeness. James would say, "This must stop."
Another warning from Jesus, "But I tell you that men will have to give account on the day of judgment for every careless word they have spoken. For by your words you will be acquitted, and by your words you will be condemned" Matthew 12:36-37.
That's why I memorize Scripture. It's useful for teaching, rebuking, correcting and training in righteousness. I'm committed to this lifelong process. How about you?