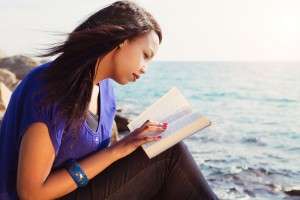 Do you ever feel overwhelmed with the expectations put on Christ-followers?
• feed the homeless, help the orphans and widows, visit the prisoners
• fight for justice
• go to Africa
• reach out to neighbors
• cook meals, clean house
• be a loving spouse, raise godly offspring
• and don't forget to put together shoe boxes at Christmas
All good things but the list never ends.
Did you know that Jesus accomplished everything God wanted him to do on earth? John 17:4
He too faced expectations from others. But in order to say "Yes" to God, he had to say "No" to some legitimate needs of the people. Jesus did not meet every need of every person in the entire country of Israel. That was not his purpose. And neither is it yours.
What did Jesus model for us?
"Very early in the morning, while it was still dark, Jesus got up, left the house and went off to a solitary place, where he prayed. Simon and his companions went to look for him, and when they found him, they exclaimed: 'Everyone is looking for you!' Jesus replied, Let's go somewhere else—to the nearby villages—so I can preach there also. That is why I have come.'" Mark 1:35-38
Noting the context, we find Jesus at the beginning of his ministry. He amazes the crowds as he heals the sick, drives out demons, and teaches with authority. There's no ox in the ditch yet—in fact, business is booming.
What does Jesus do in the midst of his box-office status? He gets up early, leaves the house, and goes off to spend time with his Father—even while hunted by the paparazzi.
Jesus makes himself inaccessible for a time. There's something more important than meeting people's needs and fulfilling their expectations. If Jesus had a cell phone it would be off.
The disciples track down Jesus, "Everyone's looking for you!"
Jesus' response defies their logic, "Let's go somewhere else."
After meeting with His father, alone and undistracted, Jesus is focused on God's agenda and doesn't allow the demands of others to divert his attention. He continues the purpose for which he came.
What's the application for us?
The Son of God needed time alone with His father even when things were going well. How much more do we? If we want to fulfill the purpose God has for us, it requires habitual, undistracted time alone with him, so we can recalibrate, refocus on his agenda, and not be chained to the expectations of others. Give yourself permission to be inaccessible for a time. Don't feel compelled to respond immediately to every text that comes in. Fill your calendar with the tasks God has confirmed. Learn to say "No" to others, so you can say "Yes" to God.