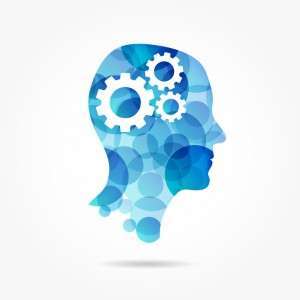 We aspire to be like the person in Psalm 1, who delights in God's Word and meditates on it day and night. But the concept of meditation often conjures up images of sitting in the lotus position and chanting unintelligible words in a monotonous drone. We don't fully grasp what meditation is or how it produces the benefits described in Psalm 1.
In many world religions meditation involves emptying your mind for the purpose of relaxation, detoxifying your body and soul, and relieving stress. In contrast, the biblical concept of meditation is to fill your mind with God's thoughts—to think deeply, to contemplate, to mull over and chew on God's truth.
The biblical term goes beyond thinking. In Hebrew the term means "to murmur, mutter, sigh, speak, whisper." This involves making sounds with your mouth, speaking words quietly to yourself. Our biblical instruction goes beyond just thinking about God's Word, and extends to actually saying the words out loud.
Now can you see how memorizing Scripture makes meditation possible?
A universal teaching technique combines seeing, hearing, and speaking to augment the learning process. Meditation involves all three. As we see and say and hear the words over and over, we give ourselves something specific to meditate on.
For example, you might choose to meditate on the love of God. But where do your thoughts begin and where do they go? Within a few seconds you're off in La-La-Land because your great intentions morphed into your list of things-to-do. Distraction comes easily without something specific to focus on.
Recalling a Scripture helps you zoom in on a target: "How great is the love the Father has lavished on us, that we should be called children of God. And that is what we are!" (1 John 3:1) Now you have substance rather than a generic thought.
So what is the benefit of meditation? How does God use it?
Through meditation God opens our eyes to understand. In Paul's second letter to Timothy, he gives three images: an active-duty soldier, a competing athlete, and a hardworking farmer (2 Tim 2:3-7). Then Paul tells Timothy, "Reflect on what I am saying, for the Lord will give you insight into all this."
Paul tells Timothy to consider these images. What is God saying? Why did God use that analogy? How does that relate to me?
When we take the teachings of God's Word and meditate on them, the Holy Spirit gives understanding into the text, which then alters our thinking, our behavior, our very lives. As we ponder the words, illustrations and implications for our life, insight comes to us from God Himself. How fantastic is that!
How has memorizing Scripture helped you to meditate on God's Word? And how have you benefitted?